WHAT'S NEW?
CONCAVE ROLLERS FOR FIRST TIME IN INDIA
Benefits of Concave Roller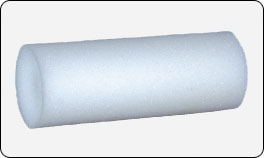 Smooth surface with concave roller
Painting a flat surface such as doors without any visible roller tracks is very difficult. By using the concave foam roller the result will be a smooth surface without roller tracks, painted almost in record time.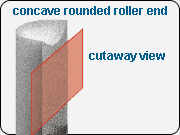 Roller tracks with conventional roller
Excellent paint results due to concave rounded ends.
20% more efficiency due to large roller working length than ordinary rollers.
Prime rolling behavior. Easier to direct than conventional rounded rollers.
Quick working without any marks or roller tracks.
Precise corner rolling due to straight roller end.